Lee Kong Chian Faculty of Engineering and Science's (LKC FES) Master of Architecture student Ngai Kok Yew won PAM – ZSR Architecture Prize 2019 at Pertubuhan Akitek Malaysia (PAM) – ZSR Architecture Prize 2019. PAM – ZSR Architecture Prize 2019 was organised by PAM, also known as the Malaysian Institute of Architects, in collaboration with Z&SR Architectural Ventures Sdn Bhd (ZSR). The prize ceremony was held at PAM Centre, Kuala Lumpur on 27 February 2020. Ngai emerged as one of the finalist winners and took home cash prize RM1,000 and a certificate.
The competition started mid last year with the aim of providing recognition to outstanding young local talents for their creative and innovative designs and to recognise architecture education and its role in grooming future architects in Malaysia. The master jury was comprised of six esteemed members, namely PAM President Ar Lillian Tay, Prize Benefactor Ar Norzaini bin Mufti, Chairman of Education Committee Ar Adrianta Aziz, Eminent Academician Ar Hjh Sateerah Hassan, Human Resource Specialist Iwan Azlan bin Mokhtar and Convener Ar Amzar Ahmad.
Divided into two categories, the competition was open to Malaysian students who have not completed their architecture programme (Part One) and for students who have completed their first year in Master of Architecture (Part Two). Ngai participated in "part two" category, under the supervision of LKC FES Department of Architecture and Sustainable Design academics Ar John Ashraf Lucas bin Abdullah and Ar Heng Jee Seng.
The competition was conducted in two stages. For stage one, the participants were required to design a project with not more than two A2 size boards in JPEG landscape format and submit an essay titled "Why you deserve the Award" in 500 words. For stage one, there were a total of eight finalists from Part One category and five finalists from Part Two category. They were selected by the panel of jury for stage two judging. For stage two, the participants were required to submit two A1 boards of their final project along with the write-up. The presentation of the design project took place in person and via teleconference. There were a total of 23 submissions from Part Two category and five finalists were chosen after the final judging, including Ngai.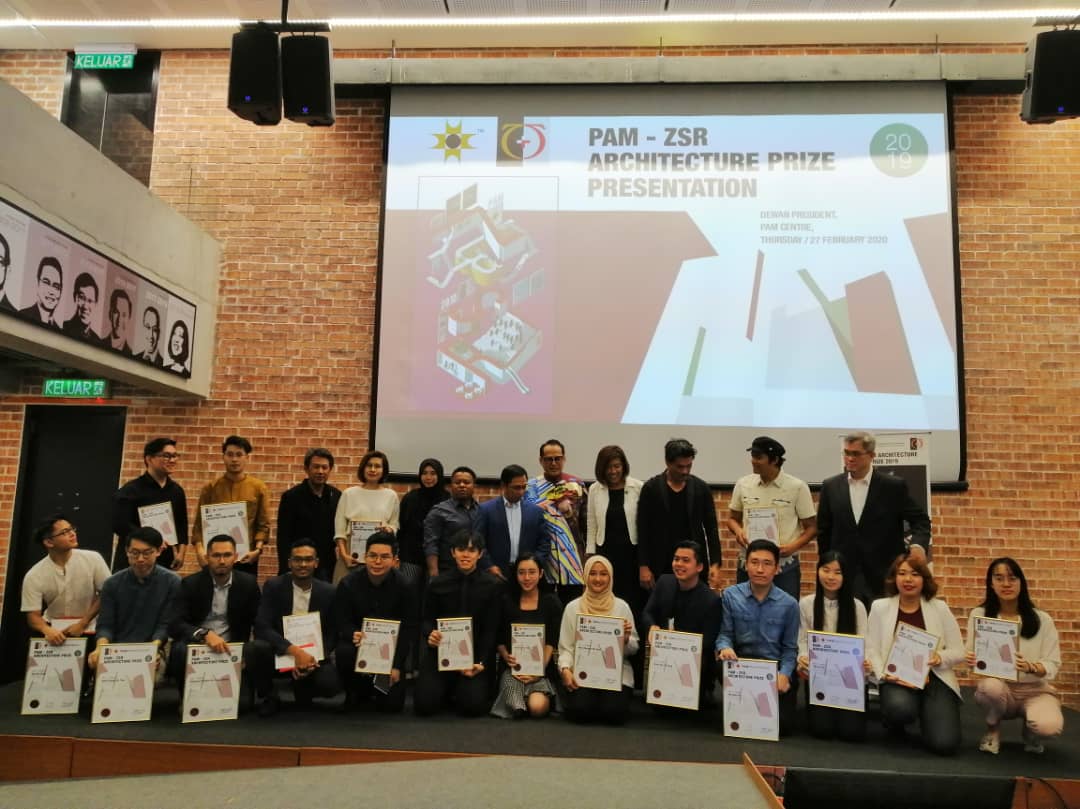 Ngai (front row, six from left) and other institution winners at PAM – ZSR Architecture Prize 2019 award ceremony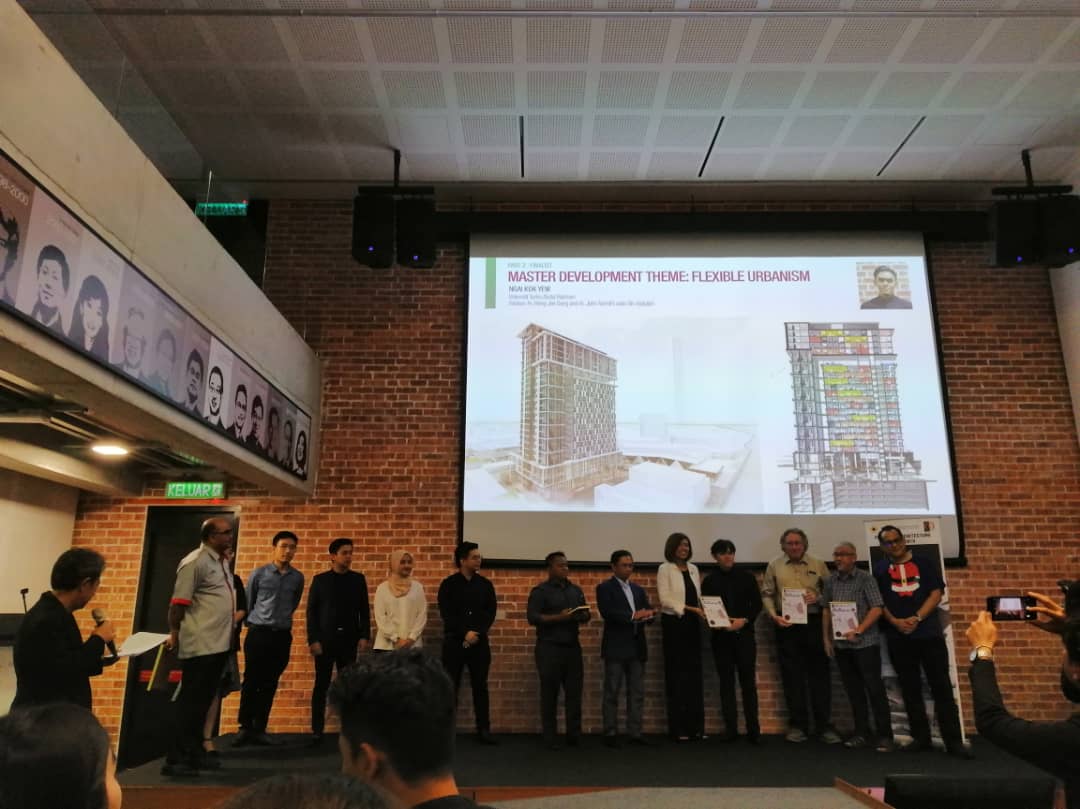 Ngai (fourth from right), accompanied by Ar John (third from right), Ar Heng (second from right) received RM1,000 and a certificate from PAM President AR Lilian Tay (fifth from right)