LKC FES students excel in competition with innovative engineering design works
Students from Lee Kong Chian Faculty of Engineering and Science (LKC FES) won in several categories at the online Innovate Malaysia Design Competition 2020, held on 17 August 2020. It was co-organised by various technology companies, including, CEDEC, Dassault Systémes SOLIDWORKS, Google, Intel, Keysight, MathWorks, Microsoft, SAS, and SilTerra.

The design competition aimed to promote innovative culture in engineering design work, tackle real-world problems with practical engineering solutions, and churn the brightest talents for product development, further research and commercialisation. Despite the limitations of Covid-19 pandemic that has brought difficulties for teams to gather and brainstorm, the LKC FES students were still able to perform and produce excellent results at the competition.

Winning the second place with a cash prize of RM3,000 in the Google Track category was Bachelor of Electrical and Electronic Engineering with Honours student Saw Jian Jing, guided by his supervisor LKC FES academic Dr See Yuen Chark.

"My supervisor has always advised me to never underestimate myself. Initially, it was not my intention to join this competition because I was not aware of this competition. Having participated and gaining all those experiences were indeed rewarding and I could not believe that I had won second place in that category. Other projects done by other participants were innovative and interesting as well, so I am just thankful that I won second place. With this honour, I would also like to thank my supervisor, Dr See, for all the guidance and support he has given me throughout this competition. I am also thankful to UTAR for providing me with a platform to acquire the necessary skills and knowledge to excel in this competition," enthused Saw.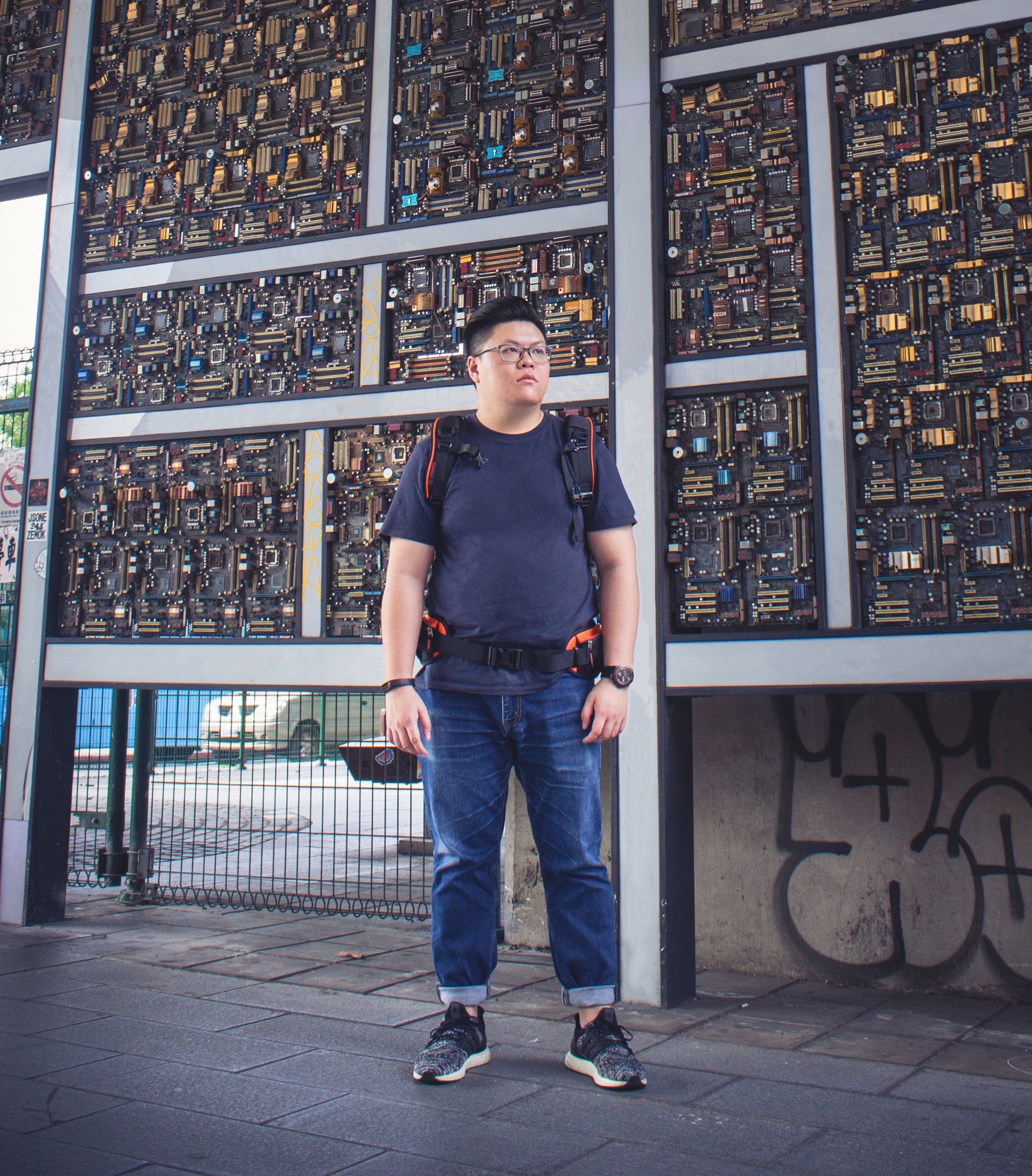 Second place winner for Google Track category, Saw
His winning project was titled "IoT Based Smart Single Wall Outlet". The project presented a system that consists of a home control unit and a smart wall outlet that do not only enable the features of remote controlling and monitoring, but a protective mechanism as well. "This project was inspired by my previous project that was completed during my degree programme— Principles of Product Design. The innovation of this project is the protective mechanism whereby a locking cover hinders the outlet holes from being used by users particularly children where electrocution may happen. The project also allows easy monitoring of energy consumption and the electricity charges were also calculated and shown to users," explained Saw.

In the MathWorks Track category, Master of Engineering Science student Miow Xie Cherng, Bachelor of Electrical and Electronic Engineering with Honours students Ong Jia Ying and Wong Yee Cheng, won the first place with a cash prize of RM5,000, and MATLAB & Simulink Student Suite Edition (for each). Their winning project was titled "Accurate Positioning for DHL Express Delivery Package using LoRaWAN and A-GPS"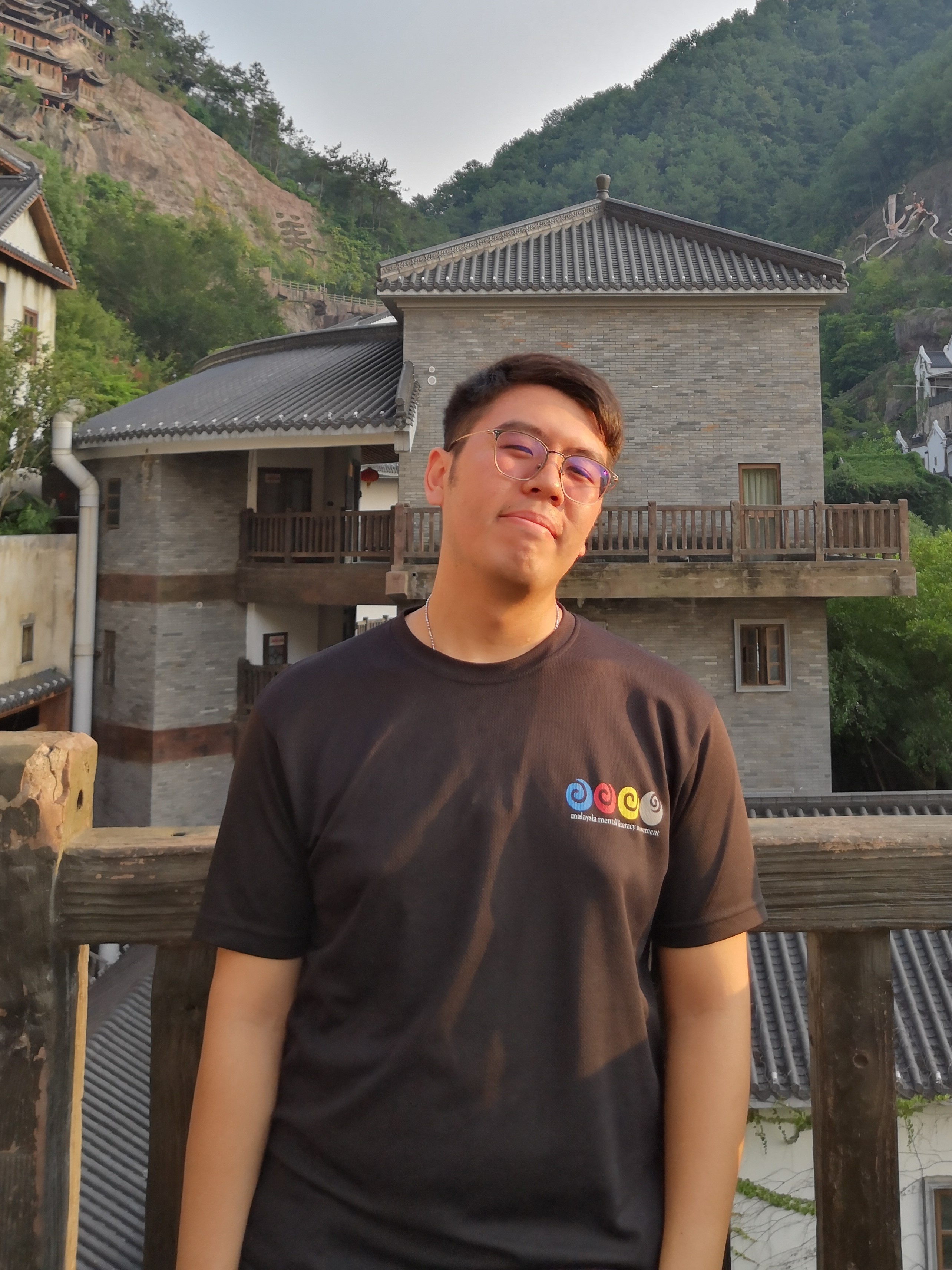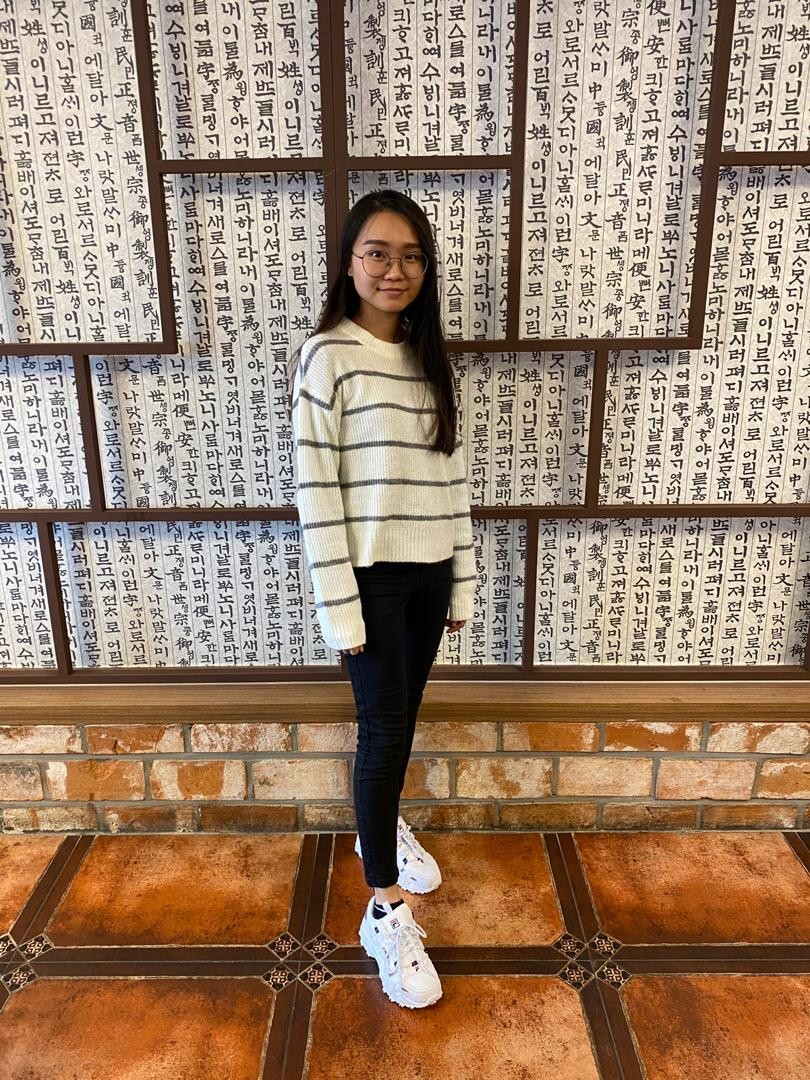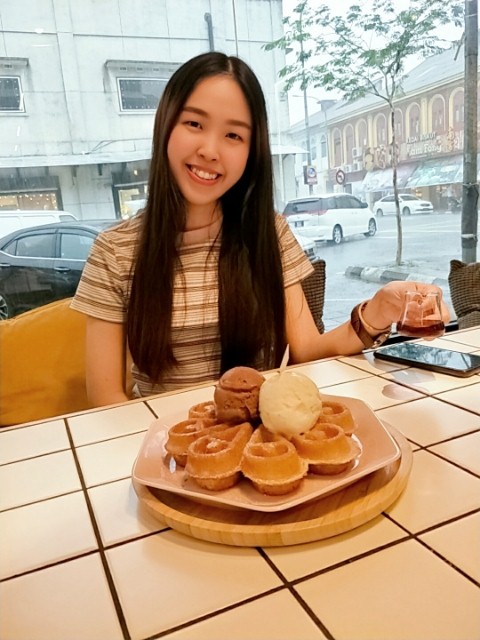 From left: First place winners Miow, Jia Ying and Yee Cheng
"As a team, we put in a lot of effort in defining and solidifying our problem statement. Our solution is designed to close these demand gaps. We joined the Innovate Malaysia Design Competition to develop our problem-solving skills. It is through competitions like these that participants can train their innovative and creative thinking, while applying the skills and knowledge learned in the classroom in the industry. The key feature of the competition involves solving real-world problems faced by companies and track sponsors, such as MathWorks and DHL. The competition gave us the opportunity to apply our engineering knowledge in bringing solutions for these companies. I was proud of the team when we won the competition because the time and effort that we put in was worth it," said Miow.

"I am glad that our team was able to snag the victory for the MathWorks track. It was a truly challenging experience for us all, especially with the difficulty in meeting face to face for discussions on the project, due to the Covid-19 pandemic. However, we managed to pull it off by being clear on the tasks that needed to be done, while frequently communicating with each other throughout the project timeline. I am grateful and proud of the efforts of my team members and advisor, Ir Ts Dr Tham Mau Luen," said Jia Ying.

Yee Cheng, who also expressed her gratitude to Dr Tham for his guidance, was proud of the team's achievement. The motivation for participating in this competition was to acquire experience in practical works other than only studying books. Also, this competition allowed us to expose ourselves to the advanced and modern technology nowadays. We have to keep up with technology at all times," she added.

Miow, Jia Ying and Yee Cheng also participated in the DHL Design Challenge category using the same project. The team won the consolation prize of RM500.In the Microsoft Track category, team members Bachelor of Electrical and Electronic Engineering with Honours student Ong Jun Xiang and Bachelor of Biomedical Engineering with Honours student Jessica Hon Siau Chieh won the consolation prize. They walked home with RM500.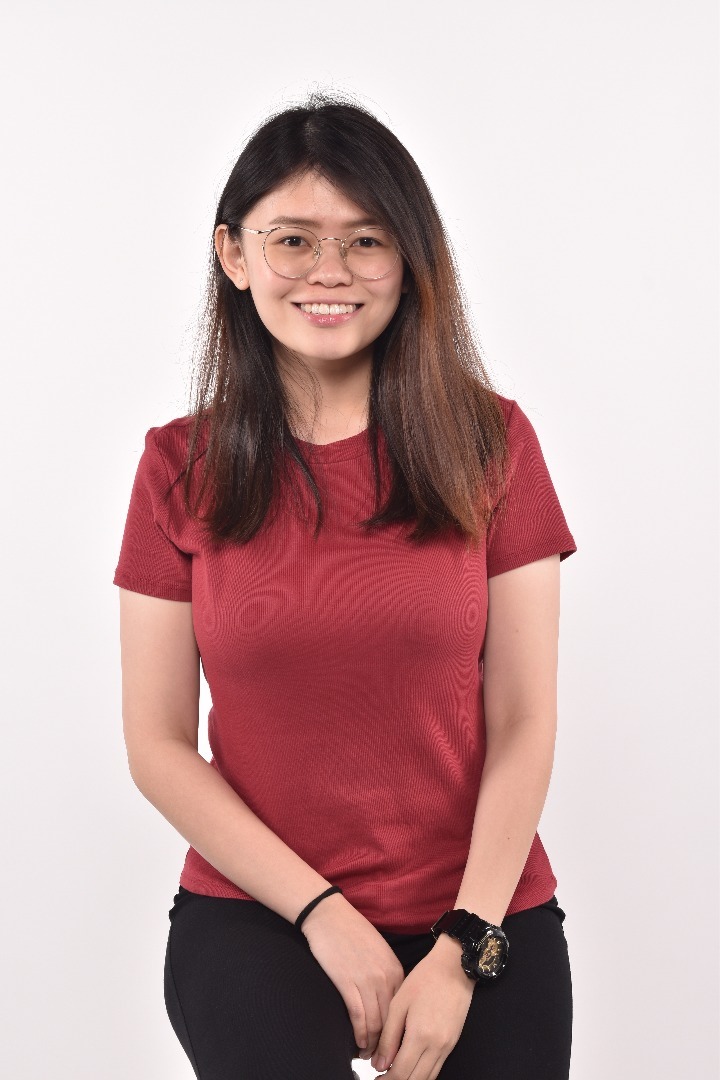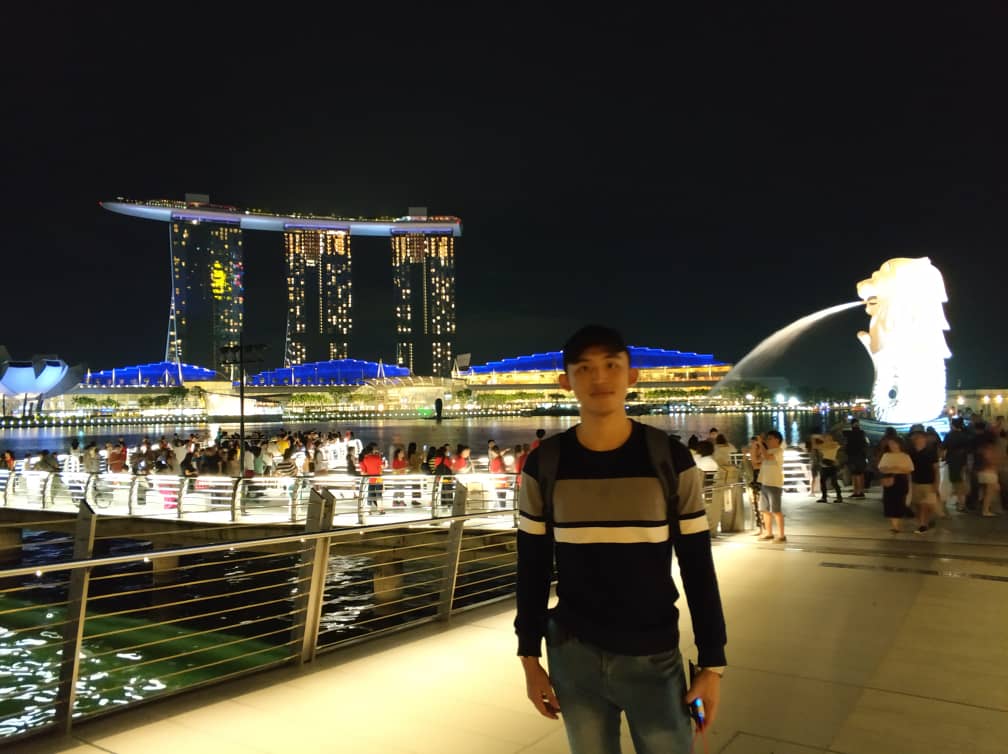 From left: Hon and Jun Xiang won the consolation prize for Microsoft Track category
"Actually, we never had the thought of winning any prizes in the competition. We just wanted to gain more experience in competitions especially in national level competitions. We realised that it was a hard journey especially when the Movement Control Order was implemented halfway along the competition. We believe that we should always try our best to present our ideas and do whatever we could. Thanks to UTAR for giving us the opportunity to take part in the competition and represent the University. UTAR has always been encouraging its students to explore and take part in various competitions, while providing resources and platform for students to prepare and acquire the necessary skills and knowledge. We are also grateful for the insightful advice and guidance given by our supervisor, Ts Dr Lin Horng Sheng throughout the journey," enthused Hon and Jun Xiang.

Their winning project titled "IoT based Precision Farming for Oil Palm", proposed an IoT based precision farming that revolutionises on achieving oil palm profit per tree monitoring to detect and locate oil palm fresh fruit bunches harvesting in plantation. The project also aimed to automate oil extraction rate monitoring system in the oil mill.Another team who won the consolation prize of RM500 was Bachelor of Telecommunications Engineering with Honours student Wong Jun Yong and Bachelor of Electrical and Electronic Engineering with Honours student Ch'ng Tai Yau for the Cenergi Design Challenge category. The team was led by LKC FES academic Ir Jeewa Vengadasalam.


From left: Consolation prize winners Jun Yong and Ch'ng
Their winning project was titled "Smart Building System using Augmented Reality and Voice Recognition". The project was targeted for commercial or office building and university buildings. It aimed to reduce energy wastage; control activation or deactivation of electrical appliances and equipment using voice; provide Augmented Reality (AR) visualisation and history data on HVAC level of the office, and carry out predictive maintenance on equipment according to data.

Meanwhile, Bachelor of Telecommunications Engineering with Honours students Jessica Tan Yen Lyn and Koe Jia Chi won the Sarawak Energy Design Challenge with a cash prize of RM3,000.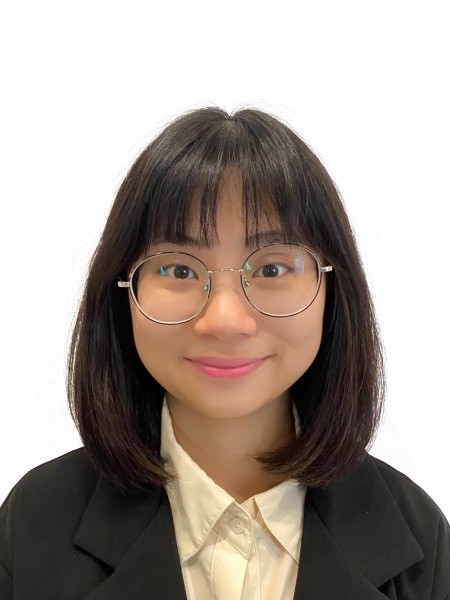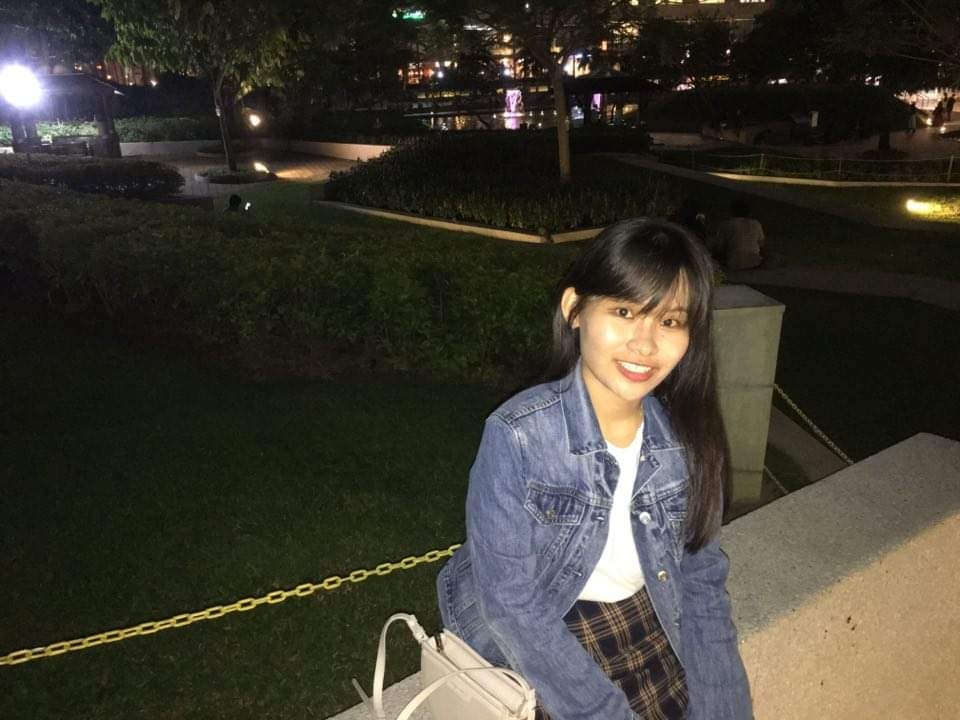 From left: Winners of the Sarawak Energy Design Challenge Tan and Koe
"Life has many ways of testing a person's will, either by having nothing happen at all or by having everything happen all at once – Paulo Coelho. I believe everyone can make it happen too, which is why I joined the competition because I wanted to challenge myself. Joining the competition has also provided me with ways to connect with top employers. So winning this category was incredible, especially in a large-scale competition such as this. It is a very beautiful process to watch the projects displayed together. It did seem impossible at the beginning, but nothing is truly impossible. We did our best to keep pace with the competition. We are thankful to our supervisor, Dr Lai An Chow for all the guidance and support given," enthused Tan.

Koe, on the other hand, said, "I believe, apart from a presenting a complete project, which includes well-written methodology and clear results, the presentation plays an important part as well. We placed extra effort in designing our presentation slides to make it more interesting and understandable. The Covid-19 pandemic prevented us from performing a face-to-face presentation, so we did it online through Microsoft Teams. I believe being confident while presenting in a clear voice is important and helpful."

Their winning project was titled "Power Outage Prediction Model using Machine Learning". "For a machine learning project, the dataset is very important. Hence, for this competition, we gave several key datasets by Sarawak Energy Berhad. We would like to take this opportunity to see how the data is collected in real-word industry and also learn to study and process the real data. Besides, power blackout due to lightning striking a transmission facility and causing a rolling failure in the transmission and distribution system is a real problem currently faced by Sarawak. Hence, we wish to use our knowledge to see how we can help solve this problem. Having advance knowledge of where outages are most likely to occur allows companies to position crews and resources close to those places so that they can restore power more quickly. From a citizen's perspective, preventing outages and mitigating their impacts is important because it eliminates or reduces the health and safety risks, as well as the economic damage they can cause," explained Tan and Koe.