LKC FES academic won the MTSF Science and Technology Award for the year 2020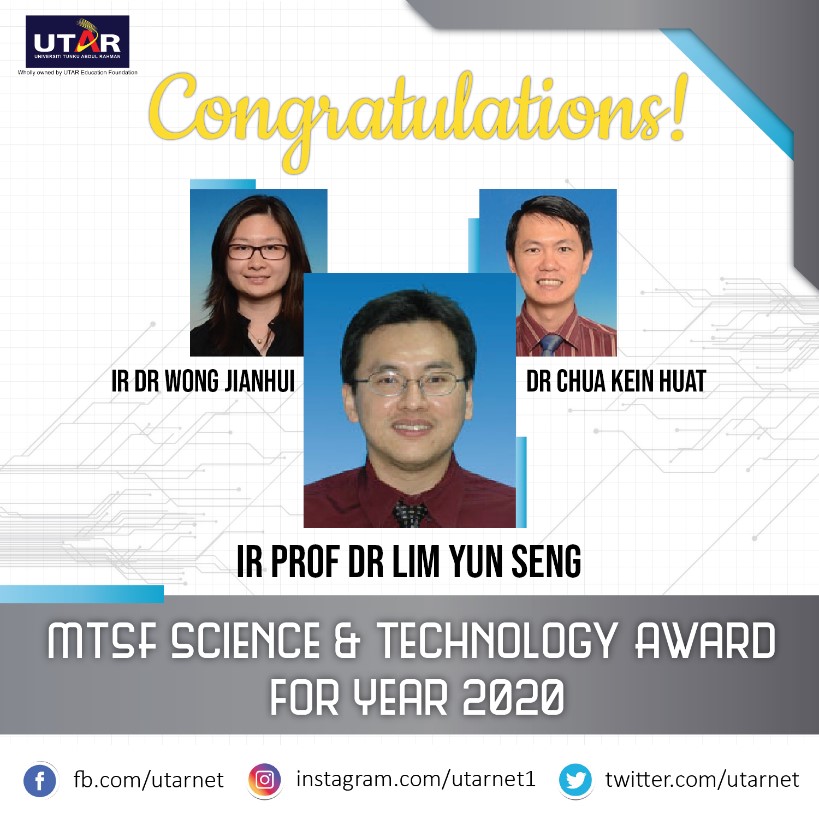 Lee Kong Chian Faculty of Engineering and Science (LKC FES) Ir Prof Dr Lim Yun Seng won the Malaysia Toray Science Foundation (MTSF) Science and Technology Award for the year 2020. Prof Lim was selected as one of the two recipients of the MTSF's Science and Technology Award which came with a cash prize of RM30,000 each. This award is given to two deserving Malaysian scientists/researchers each year in recognition of his/her outstanding achievements/discoveries/contributions in Science and Technology. The co-winners of the award were Dr Chua Kein Huat and Ir Dr Wong Jianhui. The award was based on the innovative research work on "Innovative Controllers of Energy Storage System for Solving Energy Trilemma (A Smart Grid Technologies)".
Through the funding received from the government and British Council (AAIBE, CREST and Newton Fund), Prof Lim and his team successfully built the first working utility-scale grid-integrated Energy Storage System (ESS) at the rating of 400 kW and 780 kWh in Malaysia on UTAR Campus (commercial building) under a real operating environment. A number of new controllers were developed to reduce the daily peak demands of the building under the intermittent power output of renewable energy sources as well as solving power quality issues caused by the penetration of photovoltaic systems.
Prof Lim who is also the Chairperson of UTAR Centre for Power Systems and Electricity said, "With the new controller, UTAR can save RM18,500 for electricity bills per year due to the reduction of monthly maximum demand charges. The utility company can save about RM91,000 per year from the deferment of network reinforcement and power plants. In addition, about 16 tonnes of CO2 can be avoided per year due to the relatively low maximum demands on power networks. With such ESS, TNB can avoid any increase in electricity price (RM/kWh) for its customers, hence propelling the growth of the nation's economy. This project was carried out in collaboration with Newcastle University (UK) and industries such as Hoppecke and ERS Energy."
"These controllers can bring benefits to the three areas of energy trilemma, known as Environmental Sustainability, Affordability of Electricity and Security of Supply. A number of patents were developed from this work in addition to many high-impact journal papers being published in the top 5% of the international journals," added Prof Lim.

Prof Lim and his team are also the recipients of National Outstanding Innovator Award 2017, Top Research Scientist Malaysia 2018 and Gold Award in Pecipta 2019. This project has attracted the attention of the key industries. Tenaga Switchgear Managing Director Datuk Mohd Hisham Ab. Halim and his team visited the project on 10 February 2020. Sarawak Energy Berhad R&D Manager Dr Ng Sing Muk and his team visited the project on 7 January 2020 with the intention to adopt this low cost, highly efficient novel technology in the utility sectors as it is seen as a more economically viable option compared to overseas technology.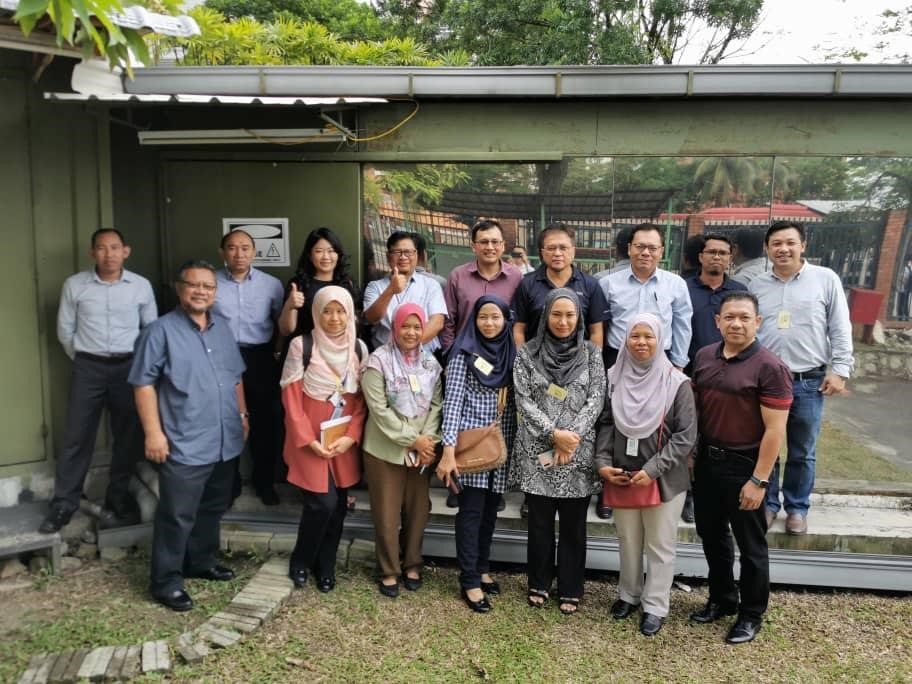 Prof Lim (back row, middle) with Datuk Mohd Hisham (back row, third from right) and his team from Tenaga Switchgear
(photo taken on 10 February 2020)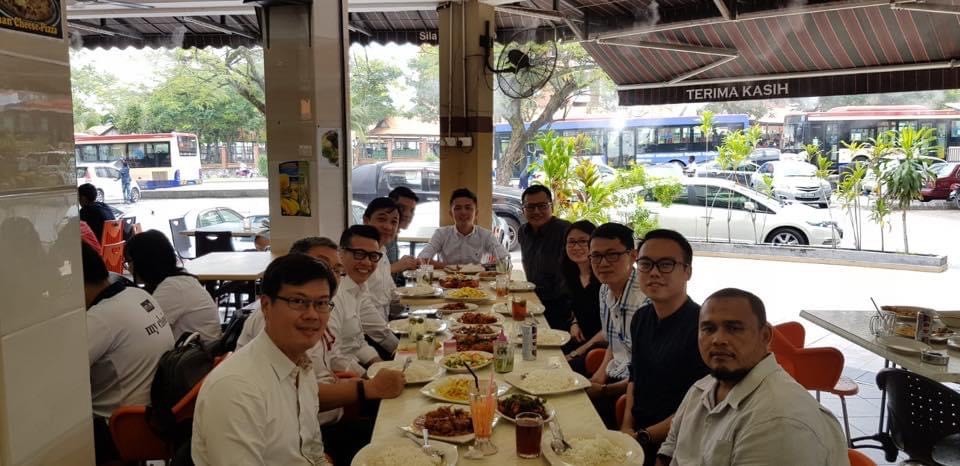 Networking session with Germany Battery Manufacturer, Hoppecke Ltd team after workshop
(photo taken on 15 April 2018)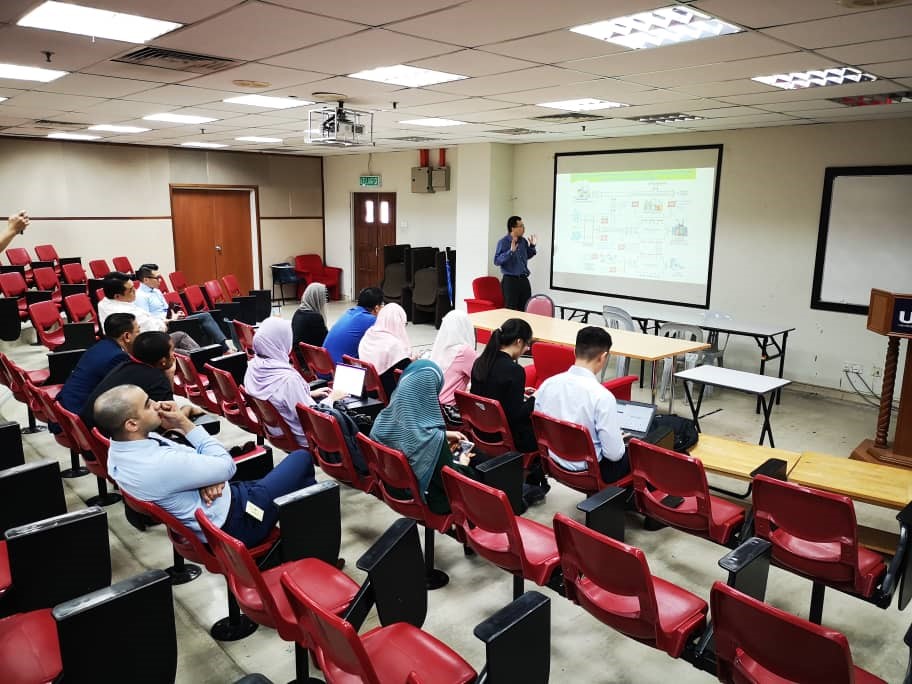 Training TNB Team on Energy Storage System
(photo taken on 20 August 2019)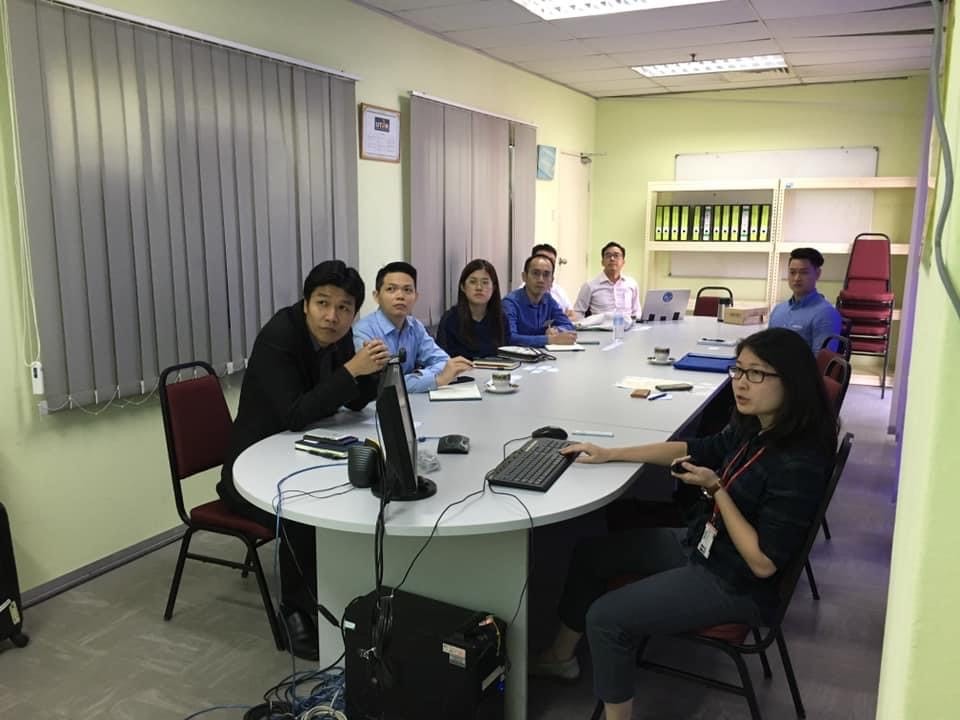 A workshop for Sarawak Energy Bhd