LKC FES academic receives Huawei Data Centre certifications
UTAR Lee Kong Chian Faculty of Engineering and Science (LKC FES) Assoc Prof Ts Dr Chew Kuew Wai obtained three certifications from Huawei Data Centre.
Dr Chew has successfully completed the Huawei Specialist Certification requirements and is authorised as a Data Center Facility Pre-sales Specialist and followed by the other two recognitions- Huawei Certified ICT Associate-Data Center Facility (HCIA-DCF) and Huawei Certified ICT Professional-Data Center Facility (HCIP-DCF).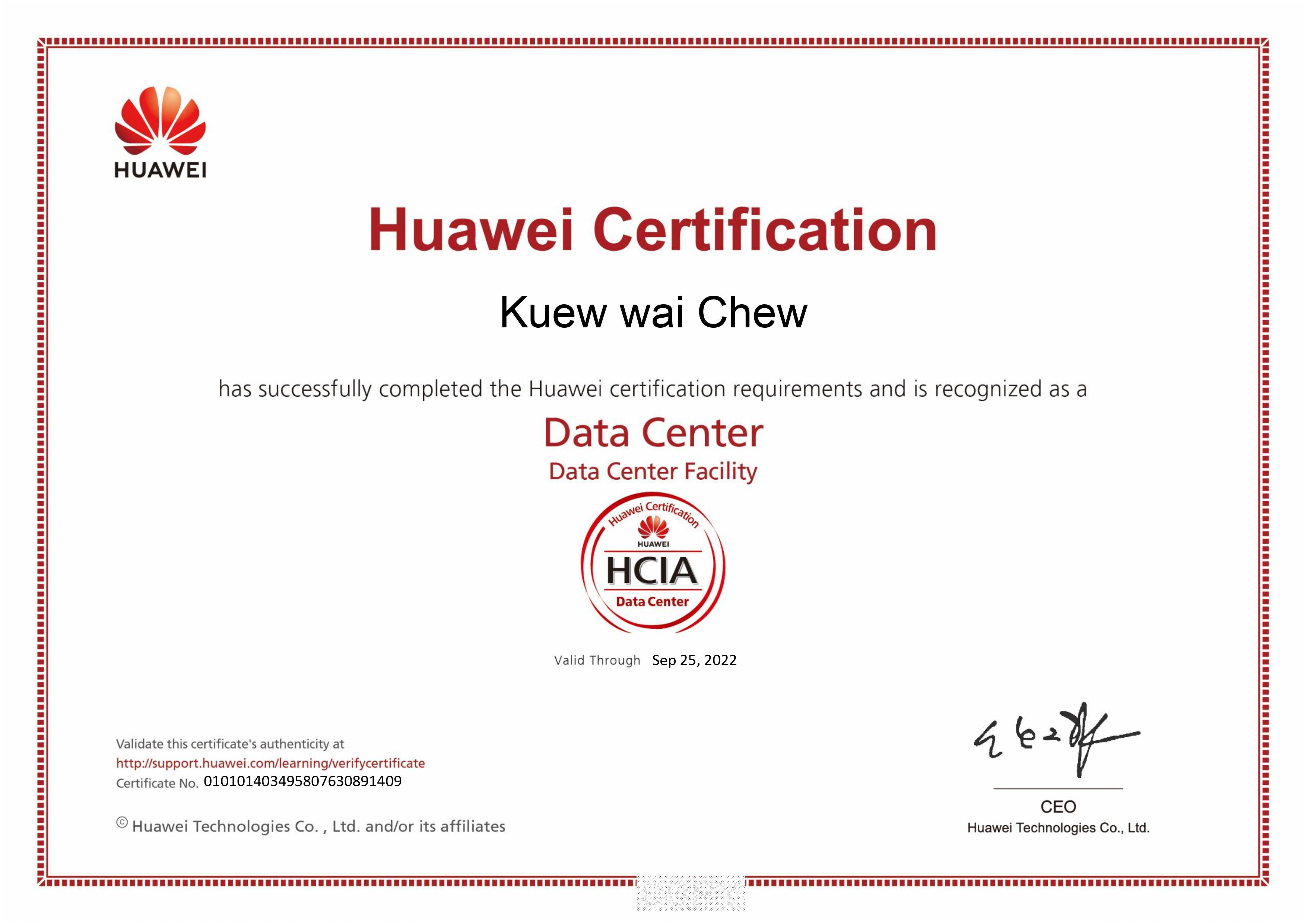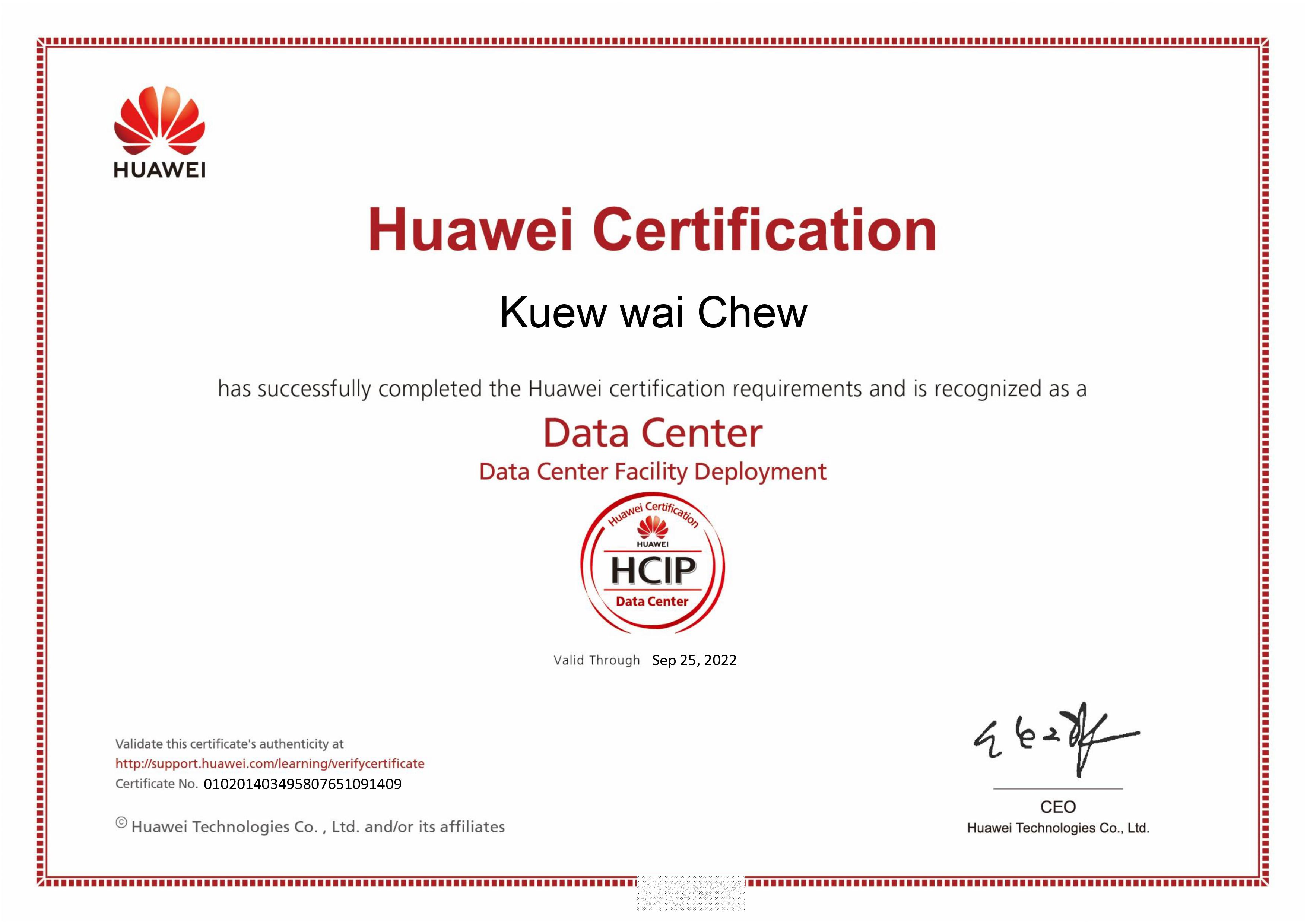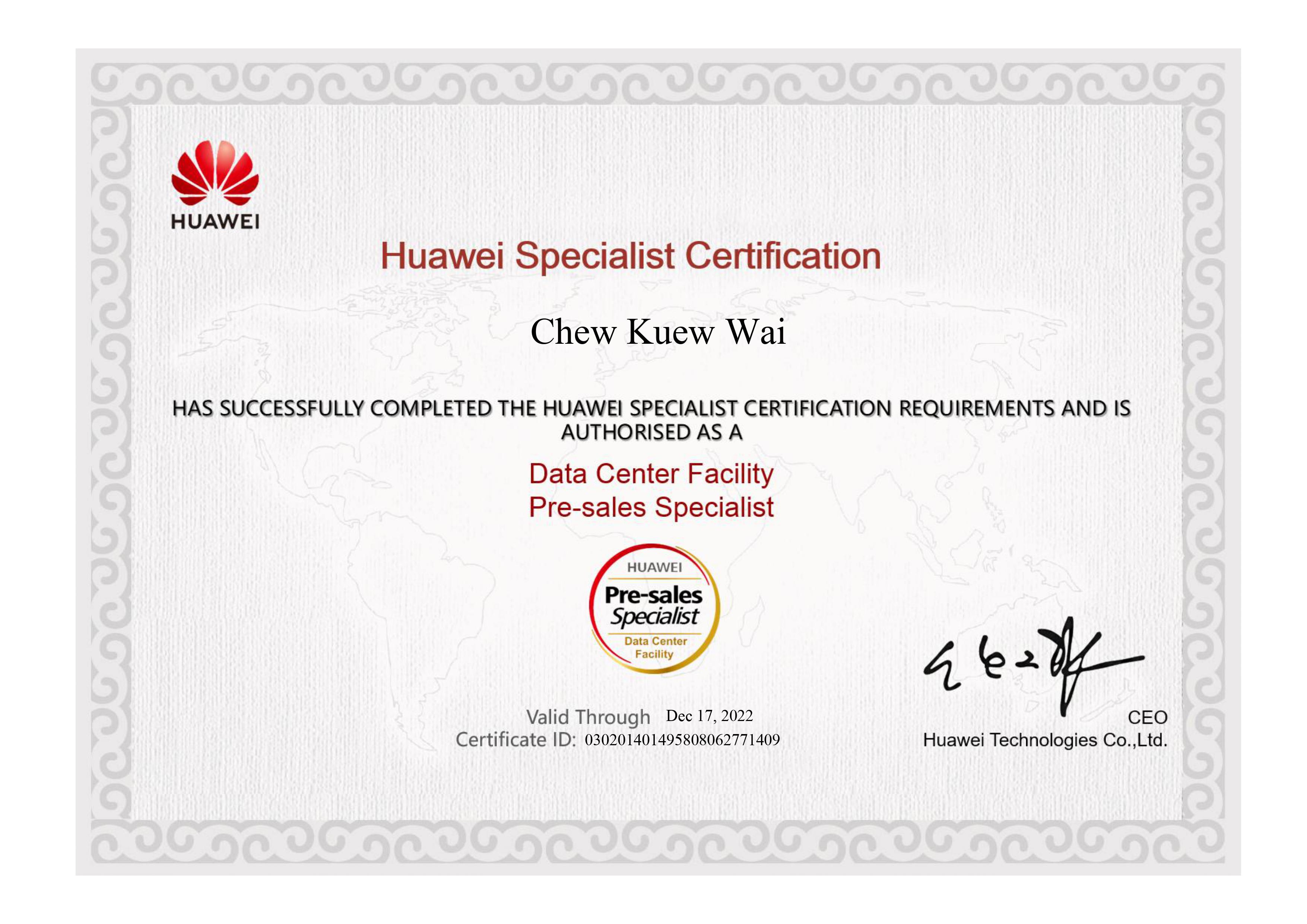 The three Huawei certifications received by Dr Chew
Huawei provided two kinds of certification, namely career and specialist certifications. The Huawei certification can be classified according to its professional level, from Huawei Certified ICT Associate (HCIA) to Huawei Certified ICT Professional (HCIP) and lastly Huawei Certified ICT Expert (HCIE). Each level represents the level of knowledge needed and highlights the job scope and responsibilities that are usually synonymous with the level of certification. Participants are free to take any of the three levels of certification based on the level of skills and knowledge required by their role. However, it is recommended that before attempting the higher levels, participants should complete the fundamentals first.
Dr Chew shared the process of obtaining the certification, "For people who are interested to get the Huawei certification, firstly, you need to register yourself through the Huawei website. You will be able to access the learning materials upon registering. Next, when you are ready for the exam, you can register with the Huawei agent by paying an examination fee ranging from 100USD to 200USD depending on the type of certification. The passing score is 750/1000; it is essential to obtain basic knowledge for the course as it will be easy to pass."
"If you are attempting to become one of the Huawei Certified Systems Instructors (HCSIs), you will need to pass the written exam, lab exam, and interview with the passing score of 800/1000. And the local training manager will check whether you have passed the Huawei career certification; by passing both you will be able to become a qualified trainer for Huawei. The payment for the examination will be paid by Huawei Authorized Learning Partner Huawei (HALP). HALP is a professional training organisation authorised by Huawei to receive Huawei's supervision and management, provide Huawei-authorised training programmes to the public, and work with Huawei for ICT talent training," he added.
Dr Chew said, "I passed both; currently, I provide training to customers worldwide through organisers, who are mostly Huawei partners. I have visited South Africa, Kenya, Philippines, Singapore and Indonesia to conduct multiple training. In 2020, most of the training was conducted online due to the Covid-19 situation."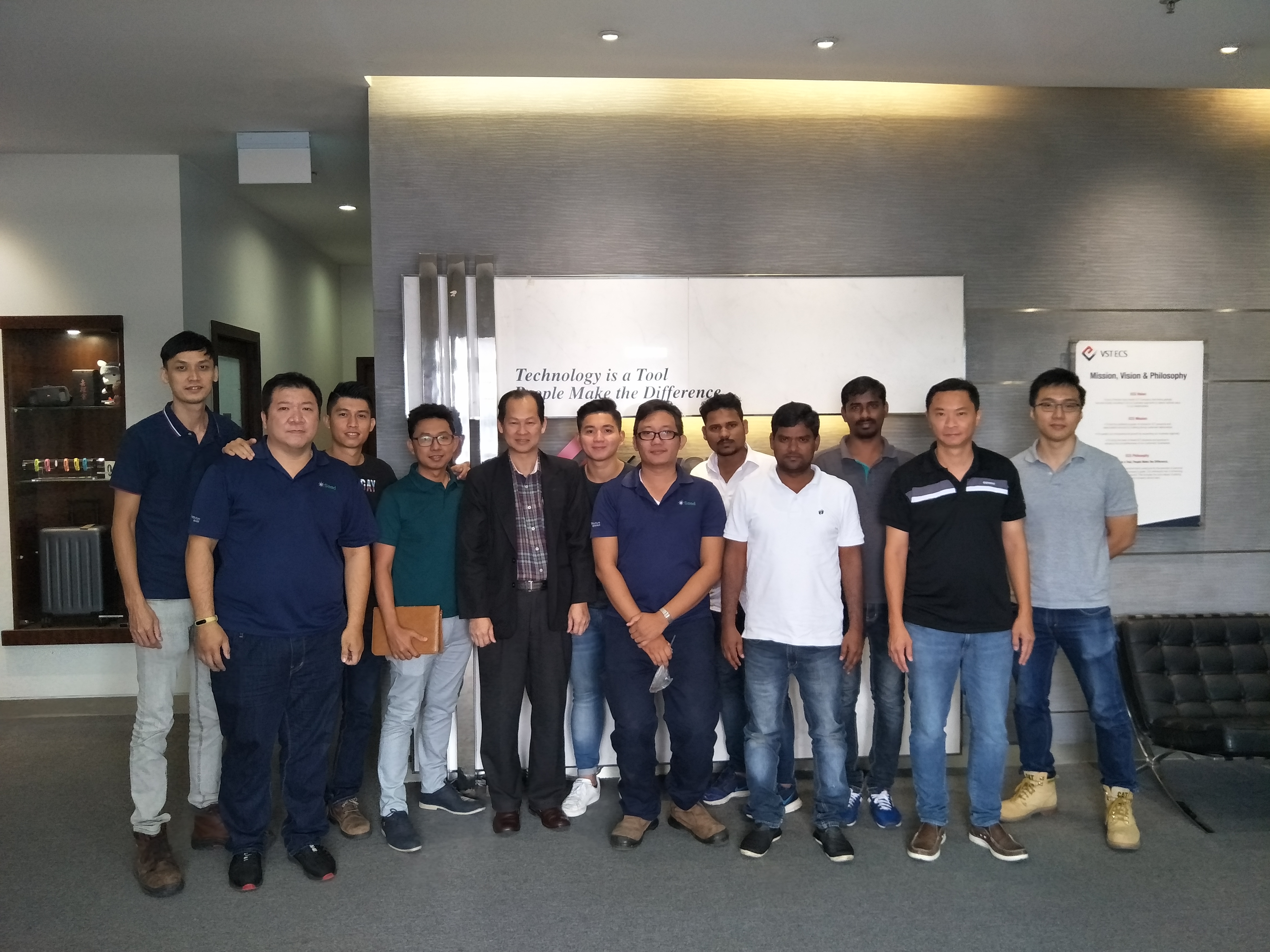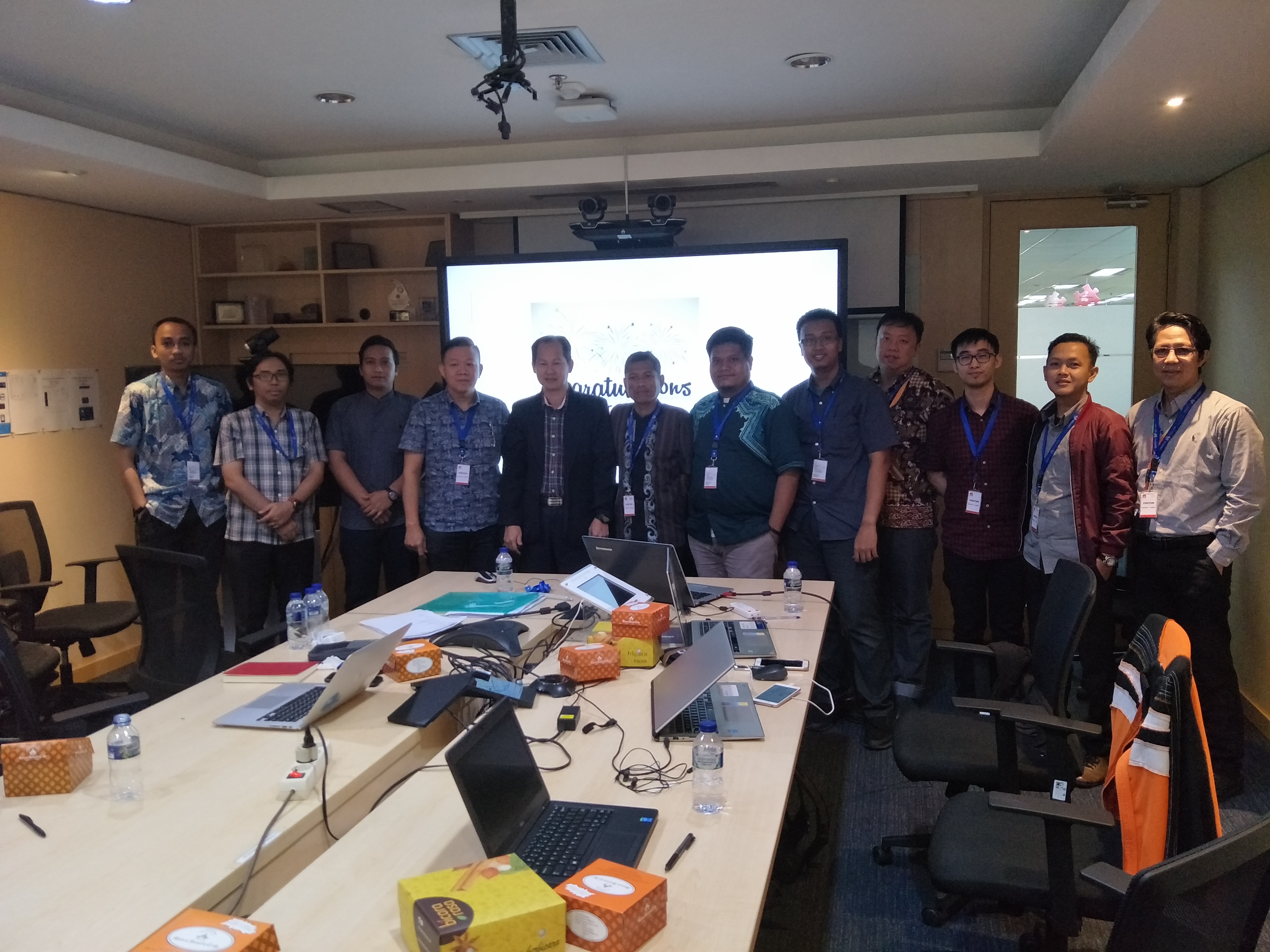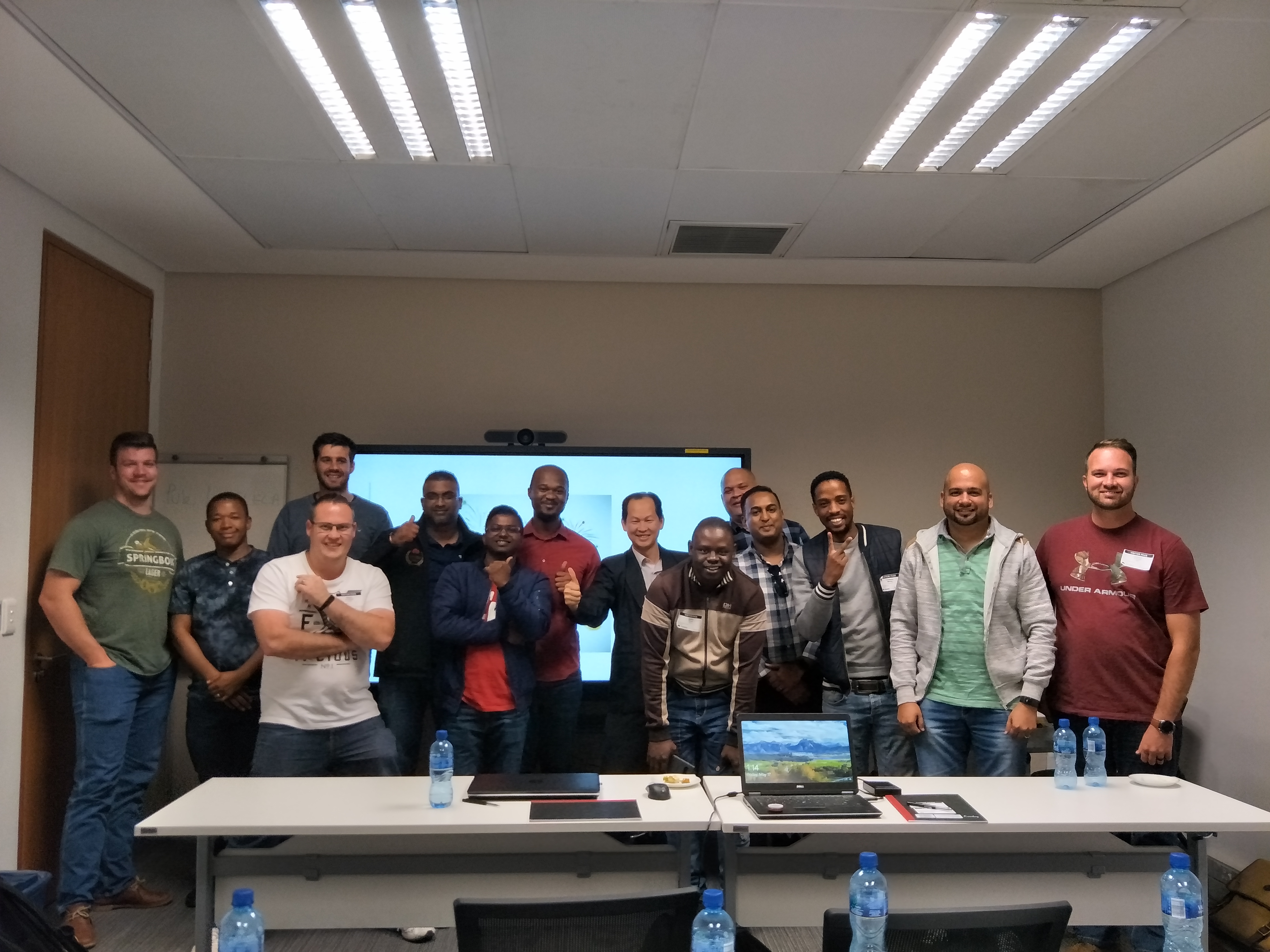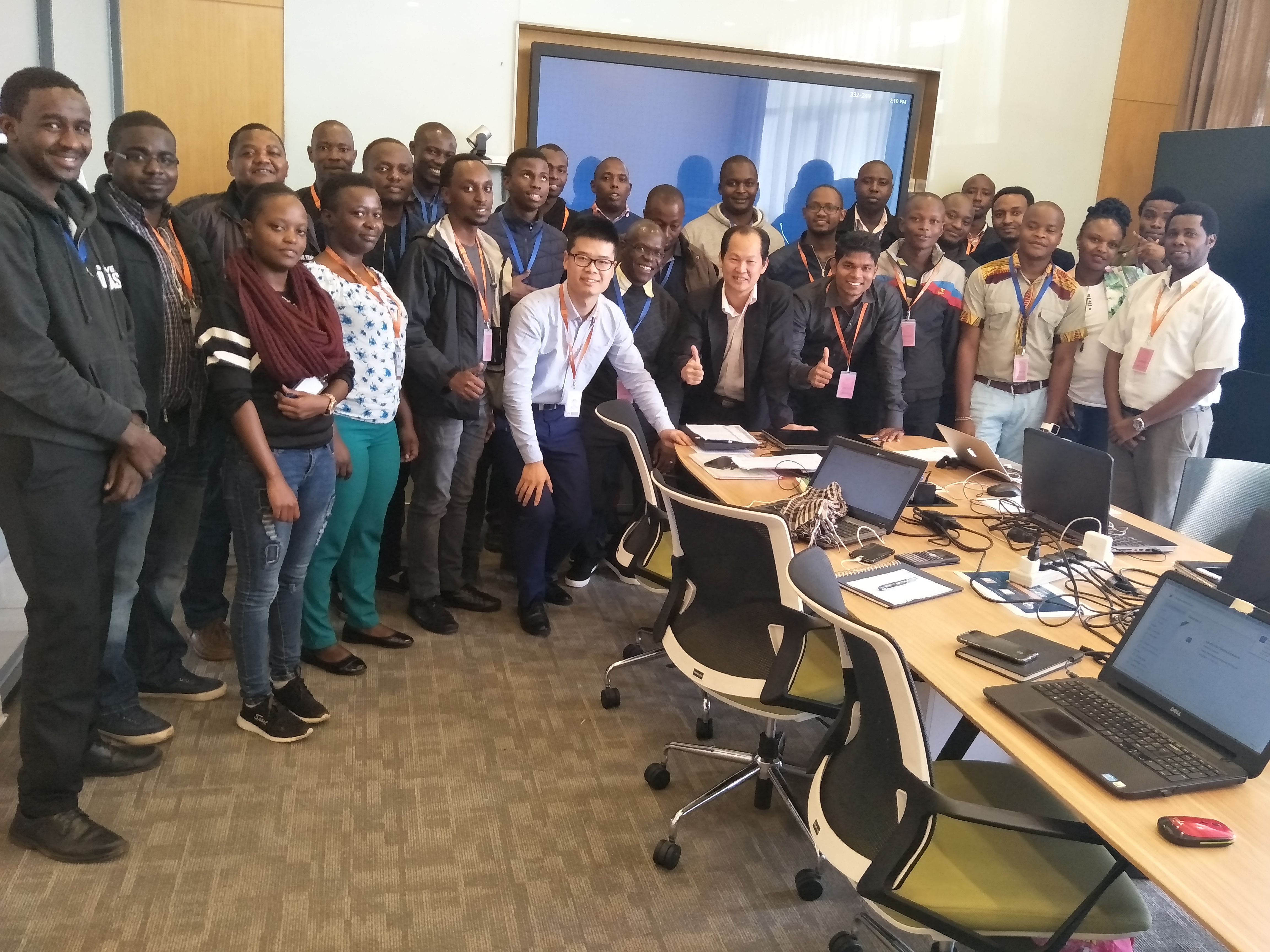 Dr Chew, as a qualified trainer for Huawei, has conducted multiple training for customers worldwide in Indonesia, Singapore, South Africa, Kenya, Philippines (photo was taken in 2019)
When asked about how this certification benefited him and his students, Dr Chew enthused, "I can share with my students what I have learned, from technical skills to other knowledge. And I can also share with them the benefit of becoming an engineer. Other than that, with qualified trainer capability, you can generate some income for yourself and UTAR in terms of consultation. The last plus point is the opportunity to travel around the world when you conduct the training."