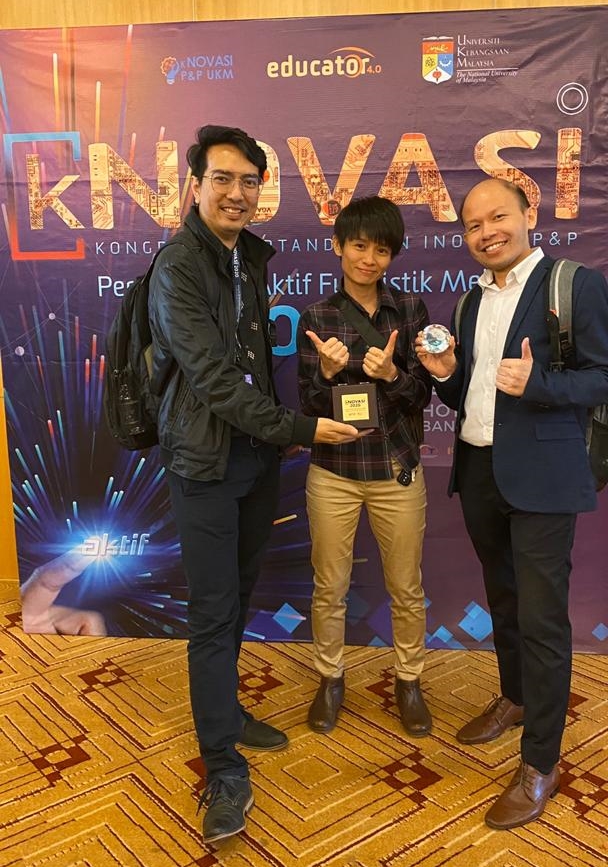 From left: Fairuz, Chong and Ng displaying the award
Three lecturers from UTAR Faculty of Creative Industries (FCI) took their award-winning project titled "Wow the Wau!" for another test. It was proven worthy when the trio won Gold Award at kNovasi 2020 held at Tenera Hotel, Bangi on 5 and 6 February 2020. The lecturers were Mohd Fairuz bin Ali, Chong Hwei Teeng and Ng Perng Jeu
The project, an Android-based application content, aimed to present the traditional Malaysian game called Wau. The research study aimed to educate people on the history and myth of Wau culture, while at the same time promoting the uniqueness and significance of Wau through mobile games.
The project provided an ingenious solution to preserve the value of the traditional game, Wau. It also carried the national symbol, concordance with the evolving digital game technology worldwide. The overall execution of the Wau mobile game highlighted five main stages, including planning, game design, game development, testing and deployment.
The research, as well as the development of this mobile game, was seen as a breakthrough in digital technology as it is yet to be produced and made available on digital platform market especially as a game. The design and the gameplay mechanics of "Wow the Wau!" innovate the original method of playing Wau, allowing a new set of experience inspired by local origins for people to learn and enjoy. As a result, this application could play an immense role in preserving and sustaining the traditional game Wau and its historical values.
kNovasi 2020 is comprised of Teaching and Learning Congress and Innovation Competition. Organised by Universiti Kebangsaan Malaysia (UKM), the two-day event provided a platform for sharing and expanding research and innovations. It also exhibited the latest products and innovation, particularly in teaching and learning.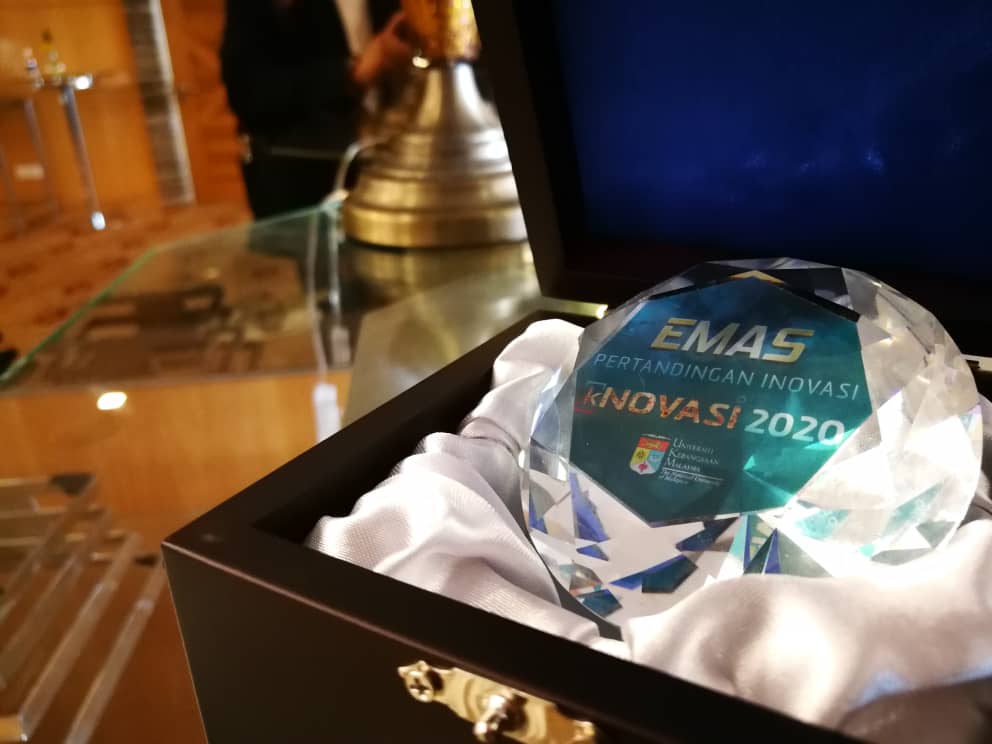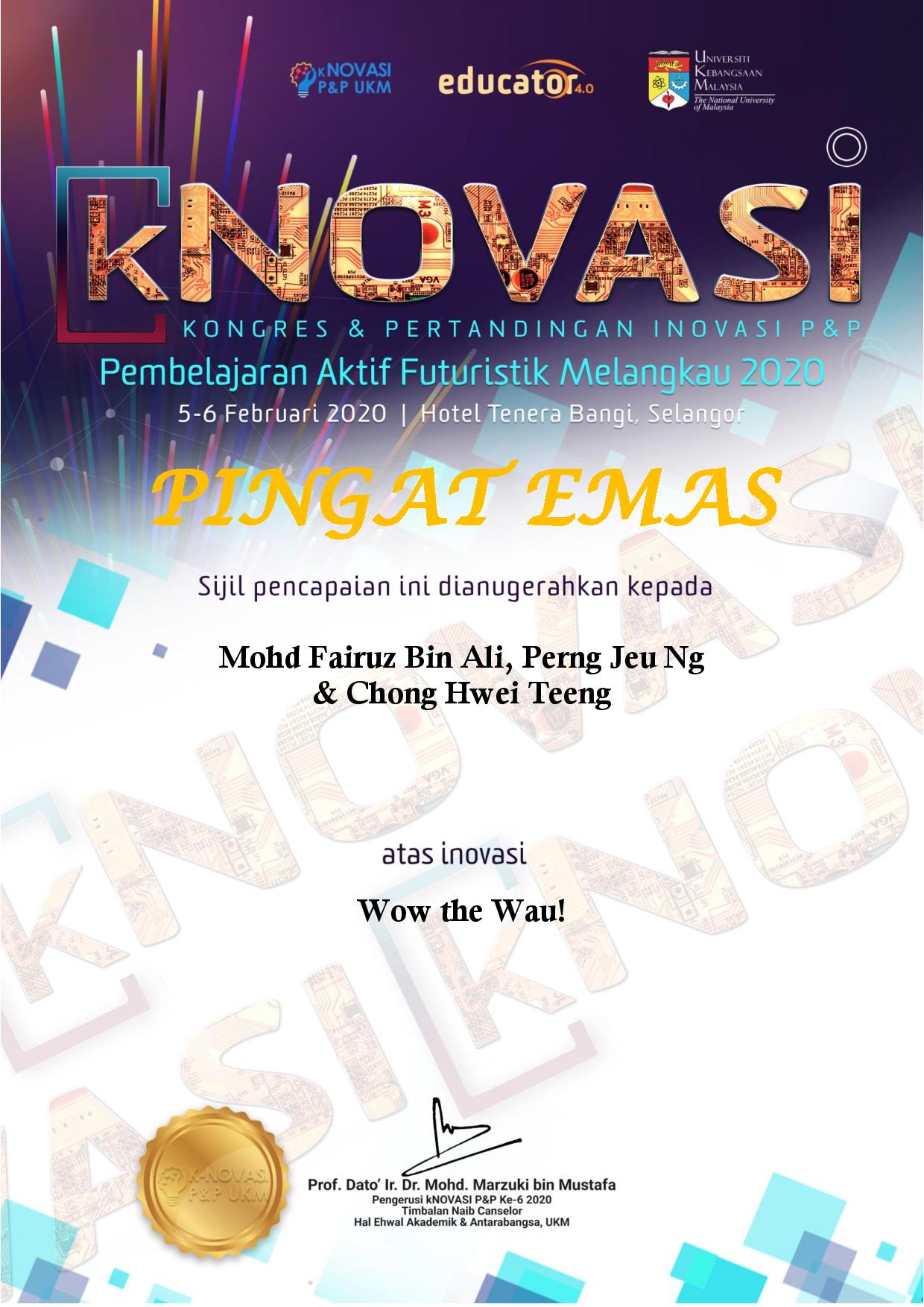 The Gold Award won by Fairuz, Chong and Ng