UTAR academics, namely Assoc Prof Ir Dr Lim Siong Kang, Ts Dr King Yeong Jin, Assoc Prof Ir Dr Lim Jee Hock and Prof Dr Andy Chit Tan, and Master of Engineering Science student Ang Eng Hong from Lee Kong Chian Faculty of Engineering and Science (LKC FES) were awarded Best Paper Award at the International Conference on Civil and Environmental Engineering 2022 (CENVIRON 2022), held on 29 and 30 August 2022 at Berjaya Hotel, Penang, Malaysia. They won the Best Paper Award for their paper titled Combined Effect of Latex and Crumb Rubber on Mechanical Properties of Concrete for Railway Application.

Another LKC FES academic Assoc Prof Ir Ts Dr Yew Ming Chian also made UTAR proud when he walked home with the Best Presenter Award for Session 1: Materials at CENVIRON 2022. The title of his project was Integration of Vegetation Layer with Lightweight Foam Concrete Roof and Active Moving-Air-Cavity for Attic Temperature Reduction.

Speaking of their winning entries, Dr Lim said, "We joined CENVIRON 2022 to present our paper at the conference under the theme Sustainable City. Our team members feel grateful and appreciative for receiving the Best Paper Award. We also hope this research will be beneficial and significant to society and related industry."

On the other hand, Dr Yew enthused, "The chairperson selected me as the best presenter from session 1 among all presenters from different universities. Winning this award to me is just absolutely phenomenal and it boosted my self-confidence to pursue my extensive research toward sustainable development goals."

Themed Towards Safe, Resilient, and Sustainable Cities for Humankind, CENVIRON 2022 is dedicated for cutting-edge research that addresses scientific needs and integrates knowledge and progress among academicians, researchers, industries, corporate organisations and interest groups in various water and environmental sustainability-related fundamentals and applications.

Organised by the Faculty of Civil Engineering Technology, Universiti Malaysia Perlis (UNIMAP) and Water Research and Environmental Sustainability Growth (WAREG), this conference brought together leading researchers, engineers and scientists in the domain of interest from around the world to cover the entire range of basic and applied aspects of the current research and development relevant to water and sustainability-related advancement towards better-quality environmental protection.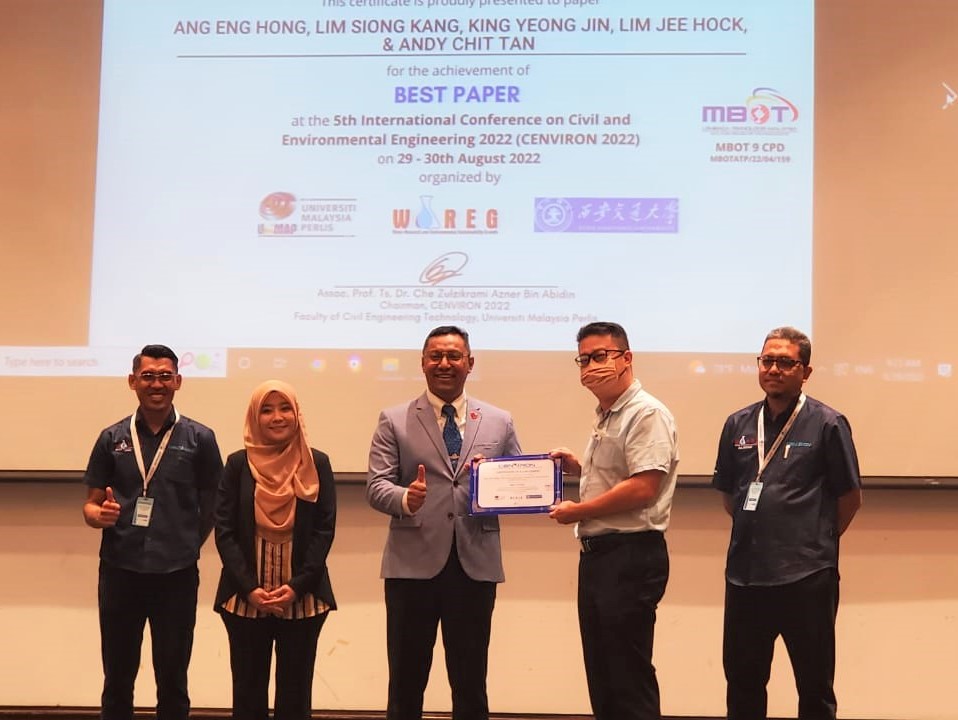 Ir Dr Lim (second from right) receiving the Best Paper Award from Chairman of CENVIRON 2022 Assoc Prof Ts Dr Che Zulzikrami Azner Abidin (third from left)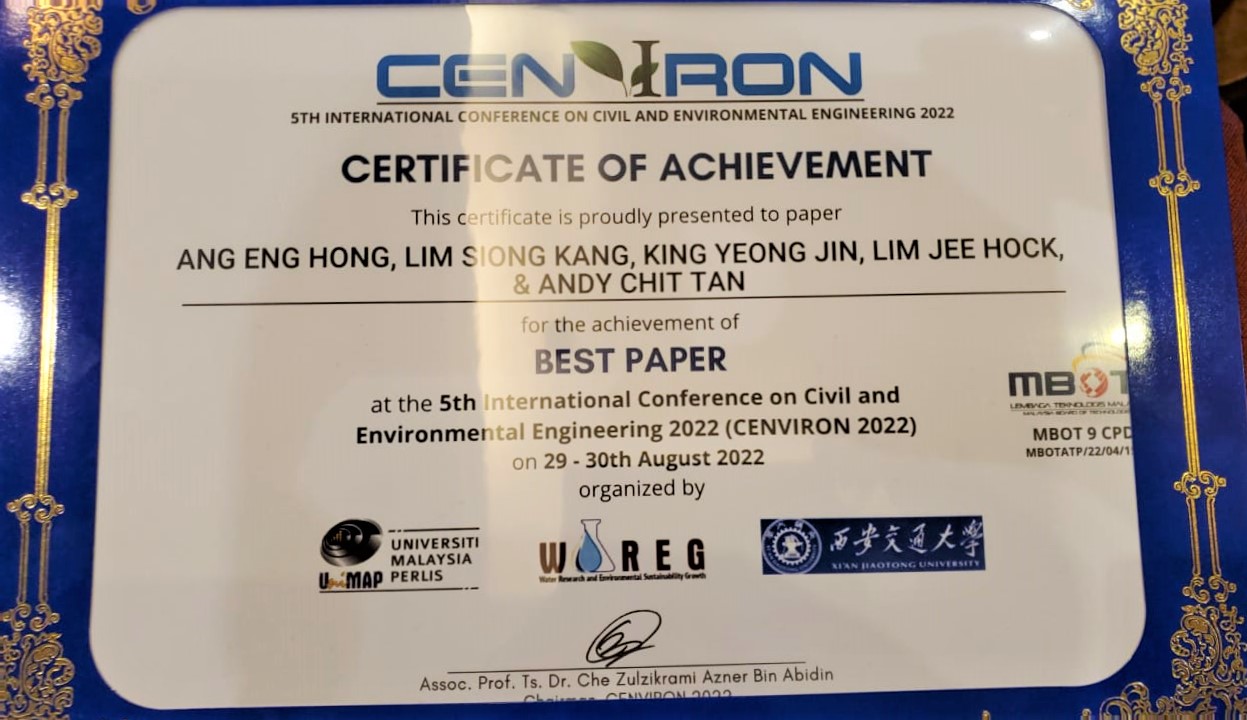 Best Paper Award won by Ir Dr Lim and his team members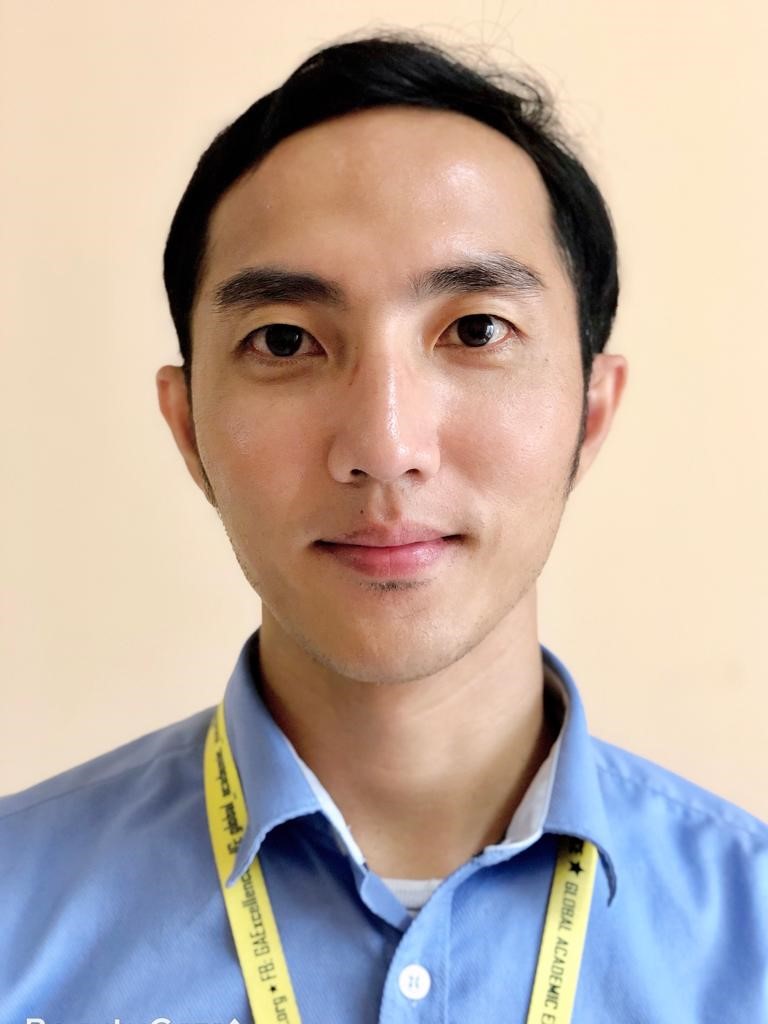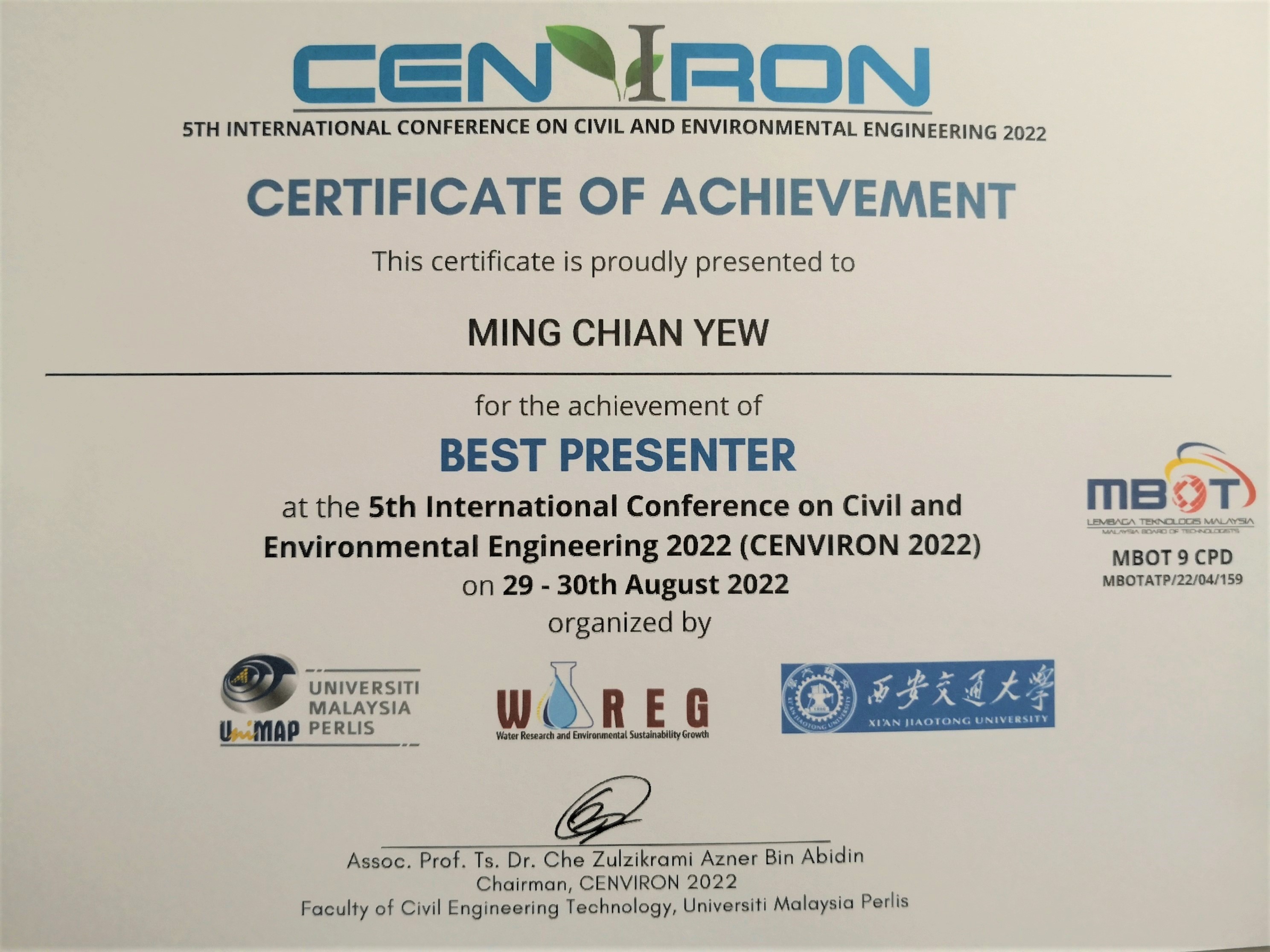 Best Presenter Award won by Ir Ts Dr Yew